WorkPoint
Simplicity, standardisation, and accountability.
A partner driven organisation developing intelligent and standardised document- and process management solutions for multiple areas of your business complimentary to your Microsoft 365 strategy.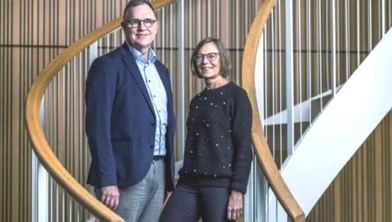 In 1996, WorkPoint (formerly known as Vest Consult A/S), was established in Esbjerg, Denmark, by founders Hanne and Peter Jørgensen, developing standardised software solutions built on top of Microsoft 365 that could intelligently help organisations manage the ever-increasing amount of data, documents, and emails with great success.
The list of customers includes both large enterprises and private organisations within a diverse array of industries, as well as the public sector, delivering large solutions for municipalities.
In the beginning of 2022, it was time for a change. Year 2022 was a significant milestone for the founders, as they both turned 60 years old, and had always aimed for a change in ownership of the organisation at this time in their life.
With the goal of truly scaling and globally expanding WorkPoint, Hanne and Peter found a suitable match in Norwegian Viking Venture, who have long experience with successfully investing in similar SaaS businesses and scaling them. Viking Venture acquired WorkPoint for DKK110 millions.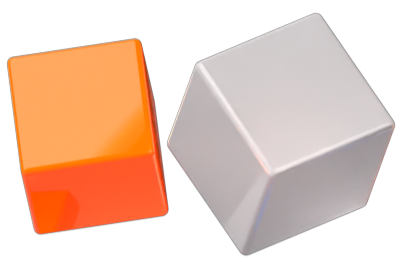 We are impressed with Peter Jørgensen and the team at WorkPoint. They have created a very good business that combines good growth and good profitability with very satisfied customers. We look forward to helping WorkPoint grow even faster through international expansion.
With the change in ownership came a natural shift in management, and a new CEO was appointed. As Peter Jørgensen former WorkPoint CEO, decided to resign from his active role in the organisation, and instead join the Board of Directors, his successor was named. Former Microsoft Director, Claus Jul Christiansen, became CEO of WorkPoint effective from the 1st of October 2022 which was part of the strategic plan adopted when WorkPoint was sold to Viking Venture.
Claus Jul Christiansen joins WorkPoint with 26 years of experience from Microsoft, and will see to the next part of the journey - scaling WorkPoint into a strong, international organisation with a fivefold increase in turnover within the next five years.
Stay updated
The scaling of WorkPoint includes many changes to different areas of the organisation, so make sure to follow along, and see what we are up to on a regular basis.