How to scale quality assurance and maintain reliability
For startups and very small businesses, it's possible to manage the quality of a product or service using fairly basic tools. But as the business grows, so does the documentation. There comes a point when it becomes increasingly difficult, even unmanageable, to maintain clear oversight of quality standards across your organisation.
Scaling quality assurance (QA) within a growing business is not an easy task. That's where the right information and documentation management platform can help. In this blog post, WorkPoint's Quality Assurance Manager, Simone La Fontaine, explains the importance of an effective quality management system.
Transparency and oversight
Every organisation is different and, when it comes to QA, needs are varying. There's not one universal tipping point which prompts business leaders into pursuing a more effective, quality management solution.
QA managers aren't responsible for writing and reviewing everything, their role is to ensure that the right people write and review documentation – within the right time frame. This requires transparency across all the verticals in an organisation. This overview allows the people responsible for QA to make sure important documentation is properly maintained and updated.
Manually collecting this information and storing it in one user's drive space can easily result in people losing access or, on the flip side, other people gaining unauthorized access. It's a challenge to keep documentation updated and give the right people access to the most current version as and when they need it.
For those reasons, clear overview and control are essential.
Structure and standards
Each industry has commitments to different, applicable standards. In addition, every business has its own internal structures for managing documentation. It's common in many organisations to have two people to review documentation: one to make changes, and a second to quality control (QC) those changes.
In other organisations, you might have a single gatekeeper for all documentation. That person is responsible for the approvals. As organisations grow, it's easy for files and folder structures to become cluttered and disorganized. This can lead to issues with both quality and compliance. A layer of structure and visibility over all documentation, mitigates risks to security and accuracy.
When looking for a scalable solution for quality management, you need something that both fits around your existing processes and tools, and allows for ongoing and continuous improvement as your policies and workflows change over time.
It's important to find a quality management solution that you can easily get started with, and then adjust it to fit your changing standards and structure.
Quality and collaboration
When the pile of digital – or even physical – documents begins to get difficult to manage, it's a good indication that you need a more efficient quality management solution. This is especially true when you reach the point that not everyone in your scaling organisation needs to have access to everything.
For example, you might have multiple departments with processes that go across each one. At the same time, you'll have processes which are department specific. For the shared processes, everyone will need access. However, there might also be representatives from each department who have an active role in maintaining and updating the documents and thus need access to working on drafts, which shouldn't be generally accessible.
If you've ever ended up with multiple drafts of the same documents and no clue as to which is the latest and greatest version – it's time to find a better quality management solution. With WorkPoint, you have one place where you can work in drafts, and a separate place for published documents. Everything is visible through a single focal point, but only accessible by those who need it.
Tracking changes is also vital, so it's useful to have an audit log of the changes made to a particular document – especially for when key stakeholders either move on or change roles.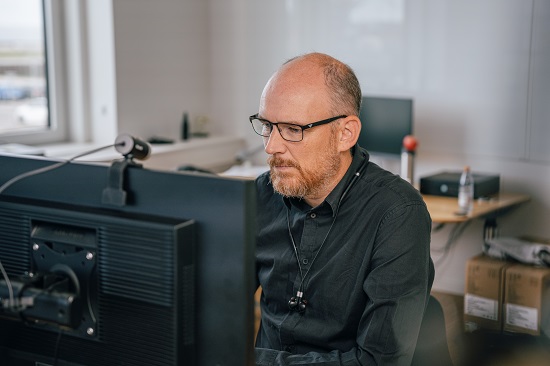 Security and compliance
A QA manager needs clear visibility across different departments. That requires a good understanding of the entire organisation and overall knowledge about how it works, what's going on, and the policies in place. This perspective enables those working in QA to identify and elevate potential issues. Having a central cockpit for documentation and policies makes it easier to spot potential noncompliance or security issues, which can be taken care of by those involved with compliance and risk management.
In a QA role, when you discover nonconformities which either intentionally or unintentionally divert from agreed procedures, it's a requirement – and also best practice – to document them, especially when you're working towards an ISO certification. In sectors like manufacturing, for example, you might decide to skip a particular production process for a given period of time – perhaps due to interruptions to your supply chain or shortages of certain materials. Similarly, if products are rolling off the production line which do not meet your agreed QC standards, these nonconformities will need documenting.
Final thoughts on scaling QA
In an ideal world, the right quality management solution will scale with your business. Particularly in industries like manufacturing where there is a huge burden in terms of operational documentation, regulatory compliance, standardized procedures, and internal policies. Clearly, it doesn't take long for piles of documentation to mount up, and become tricky to manage.
A quality management solution from WorkPoint enables you to manage nonconformities, audits, secure documentation, and publish approved materials to a central management handbook for easy access across your organisation. This makes it easy to keep staff informed of updated instructions, and guidelines – and ensure they're implemented correctly.
Do you want to learn more about QA in manufacturing?