Quality Assurance: What is it, and why it matters
Every industry needs quality assurance. From the factory floor to an accountant's office, quality assurance is an integral part of ensuring the quality of products and services. Yet as organisations expand, it doesn't take long for quality assurance to become difficult to manage. Standards can start to slip. When mistakes start to creep in, there can be a direct negative consequence on the business, and its bottom line.
For this blog post, we spoke to WorkPoint's Quality Assurance Manager, Simone La Fontaine to get her thoughts on what quality assurance means to WorkPoint, why it matters, and how with the right platform for document and information management, QA can add real value.
What it is
Depending on the industry, every organisation will have its own definition of quality assurance (QA) and what it looks like. It can be perceived in different ways. At WorkPoint, QA is focused on our business – ensuring a strong policy and management framework in terms of both quality and information security across the organisation.
For us, QA means ensuring that the processes and procedures that we have across the organisation are documented. It's also about confirming that the people within our company understand our processes and procedures, and know where to find the relevant documentation.
Why it matters
Internal QA is there to ensure that everything is working properly. So when a product or service is delivered to a customer, it meets customer requirements and expectations. This helps to manage reputational risk and build customer confidence.
QA ensures that people work in a structured way, that their processes are well-defined, and that they stay informed about what's going on across the company. At the same time, quality management enables companies in gaining a clear overview over their own processes and procedures, making them accessible to the right people, and flagging when it's necessary for them to be reviewed.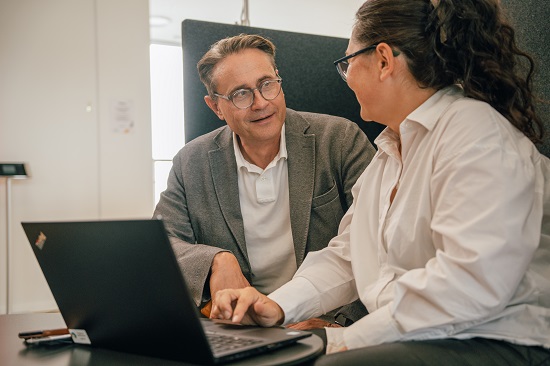 How it adds value
QA really comes into its own in two situations. Firstly, when bringing onboard a new employee to an organisation. Secondly, when there is uncertainty or a disagreement about how to perform a certain activity. Well-reviewed and regularly updated documentation, provides organisation-wide transparency over processes and procedures.
Especially, in industries such as manufacturing, this documentation becomes invaluable, defining everything from how to use specific machinery to ways in which production lines should operate. The same applies to office-based professions – such as accountancy or legal services – where there is a compelling need for compliance with both internal processes and external regulations.
Quality management helps to ensure that the correct procedures are followed, whether that's in terms of documents, projects, cases, contracts, or even HR. Putting the right quality management solution in place can also provide consistency when you're faced with the challenge of scaling operations – be that in a single office or on a global scale.
Managing quality
At WorkPoint, we actually use our own quality management solution for internal QA. That's because, like almost every growing organisation, we need a clear and consistent overview over our documentation including process descriptions, procedures, evaluations, and instructions. Additionally, it lets us keep track of our audits and nonconformities all in one place.
If like us, your business is seeking any kind of ISO certification, you'll know how important it is to retain and manage documentation. Right now, we're working towards ISO 27001, the international standard on information security. From key decision-making to sharing policies with staff, we use our platform to help retain and review all the relevant documentation.
Are you're a manufacturer looking for a quality management solution for your Quality Assurance?