Moving towards a data-driven C-Suite
When it comes down to it, some verticals are better than others at using data-driven insights. Industries, like retail, already make highly effective use of data in management-level decision-making.
So, what lessons can be learned, and how can document and data management help you leverage the true value of your data for decision-making in the C-Suite?
Leveraging data
For some time now, retailers and businesses in the hospitality sector have been using data to determine ideal locations for new physical premises. With data readily available on things like traffic, football, and spending habits, when used in the right way, it helps businesses to optimise their decision-making, and avoid costly errors.
And with the right data, it's even possible to drill-down into the finer details of key demographics and their behaviors in order to minimize risk and take a more strategic approach to decision-making. For instance, when opening a new store in a new location. 
Leading with insight
It's not always easy to make decisions when an enterprise's future is firmly in your hands. But when you're making decisions about how to drive a business forward, data-driven insights can give clarity, offer reassurances, and add validity to your business aims. Rather than running behind your business and putting out fires, you can glean insights from readily available data that enable you to take back control and plan ahead with confidence.
Many organisations have the data, but the data is dormant or worse still disorganised and difficult to find. It's collected and stored, but not utilised in ways that maximise value for the business. There's a common challenge around putting that data into context and generating meaningful insights, so the right data can be accessed by the right people at the right time, in order to inform better decision-making.
Knowing what you need to know
Frequently, organisations need better oversight of data and documents in order to optimise their workflows and drive efficiencies. And the need typically extends across the entire organisation, covering everything from keeping tabs on a project's status to managing actions that need to be taken on contracts and renewals.
The common organisational thread is a need to have documents and data readily available and on-demand across the business. That's why when implementing a document and process management solution, it's useful to keep in mind the whole organisation, not just a single function or department. This is especially important when documents are shared between different departments, and there's a compelling and regulatory need for unity and security.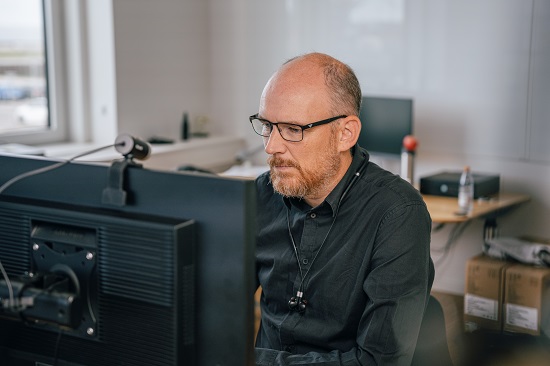 Doing more with your data
The advantage of choosing an enterprise-wide solution to data and document management is that it not only enhances access to data and workflows within specific departments, it also gives the C-Suite complete oversight of the entire organisation and those high-level insights that can give your business the edge in a competitive market. 
Many organisations see the task of digital transformation, and moving away from silos, as a vast and complicated process – and it is. But a solution like WorkPoint helps organisations do more with their data by adding a layer of structure and organisation over the top of Microsoft SharePoint.
Unlike other solutions, WorkPoint doesn't require companies to do anything with their data, share it outside their organisation, or hand it over for analysis — sensitive data stays securely inside. For business leaders, this creates peace of mind around compliance with regulatory requirements such as the General Data Protection Regulation (GDPR). Moreover, because WorkPoint integrates with the Microsoft ecosystem, there's added reassurance that your data is safe. 
With a WorkPoint solution in place, data is centralised so that the C-Suite gets a much clearer picture of the entire organisation. This in turn opens up potential strategies for optimising workflows — and doing more with data.
This is the second blog in our series on data-driven insights. You might also like: