The importance of data-driven insights to inform decision-making
The world is changing. As we continue to generate data in ever-increasing amounts, organisations are becoming so data rich, data is becoming the new gold. However, it's what you do with that data which makes it valuable to your business.
Doing nothing with the data at your fingertips means you could be losing ground to competitors. So whichever industry you're in, staying ahead in a competitive market means you'll need to use data-driven insights to inform your decision-making.
So, how can you leverage the true potential of the data 'gold' stored by your enterprise?
Gaining better oversight of your data
Using data services, like Microsoft's PowerBI, can help organisations to connect their various data sources in order to discover new and important insights to support influence decision-making.
But when you're handling hundreds or thousands of documents containing vast amounts of data, it can be a challenge to get a handle on your information overload. What you need is a layer of structure and organisation that brings order to your information.
Complementing Microsoft SharePoint with WorkPoint means you can take better control of your data, so you can optimise potential data-driven insights. WorkPoint structures your enterprise's data by gathering metadata and scanning documents, which then becomes a data source for visualisation and analysis in solutions like PowerBI.
Moving towards data-driven insights
Once you have better oversight of your data, you'll need to decide which data will be of value to your specific business needs. With your data now structured and organised, it becomes much easier to gather the relevant information to glean insights.
Many organisations, from start-ups all the way up, have huge quantities of stored, inactive, on-premise data. Moving that data into the cloud enables your data to be accessed more widely, where it can be used to provide valuable insights. From there, it's a case of gathering relevant data and using it to optimise different aspects of your business, such as sales and marketing.
On a practical level, if your business is engaged in large and complicated projects, it can be challenging to keep track of all the relevant documents and data. With a WorkPoint solution, people working in the field can access all the relevant data from a mobile device, and when work is completed, it can be recorded digitally and sent back to the office for invoicing.
The bottom line is that once the data is made accessible, you can put it into a context relevant to your business.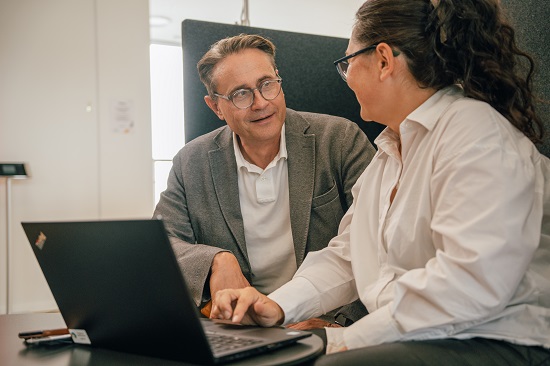 Putting data into context
For any kind of business, to get that competitive advantage, you need to put relevant data into context to extract valuable insights. Essentially, you need more than data alone to gain deeper, richer insights that can add strategic value to your business.
At any level, data-driven insights can help support decision-making, but that's particularly valuable at a leadership level when you're in control, planning the way ahead and responsible for driving the business forward.
This is the first blog in our series on data-driven insights. You might also like: